HOME
PROFESSIONALS
Patent Attorney
HOME
PROFESSIONALS


Top Expertise - 5T is dedicated to fulfilling our
responsibility and making every effort to meet each of
our client??s needs.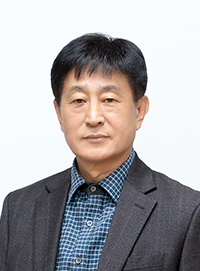 Lee, Woo-Yeong

E

: woo@5tip.com
Graduated from Myongji University with a Bachelor's degree in Electrical Engineering and Pai Chai University Graduate School of Public Administration with a Master in Intellectual Property Department of judicial affair and administration
He worked as a deputy director at Ministry of Commerce, Industry and Energy in Nuclear Industry division, Electrical Power Industry division and Semiconductor and Electrical division.
He worked as a Patent Examiner at KIPO in Information division and Electrical Division / Electronic division.
A former head of office at Daeha International Patent Law Firm.
A member of the Institute of Industrial Technology Evaluation and Planning Review Committee.
A member researcher of the Committee of Electronic Components.
A member of Electrical Industries Association Committee.
A member of Korea Times committee for selection of 100 Best Product Award.
A member of the New Power Technology specialized Committee.