HOME
PROFESSIONALS
Patent Attorney
HOME
PROFESSIONALS


Top Expertise - 5T is dedicated to fulfilling our
responsibility and making every effort to meet each of
our client??s needs.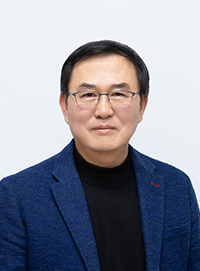 Dr. Steven Kang

E

: skang@5tip.com
Graduated from Oregon State University with a Master in Electrical Engineering & Computer Science, and Ph.D in Mechanical Engineering at Northwestern University.
A project leader in the field of machine control system at R&D center of Hyundai MOBIS and Senior Patent Examiner at Korean Intellectual Property Office (KIPO).
A coauthor of "Theory and Design of CNC Systems, Springer Series in Advanced Manufacturing, Springer-Verlag, 2008."
He became a Korean patent attorney in 2004.
Dr. Steven Kang established a boutique patent law firm as a professional provider of patent prosecution for domestic clients in 2004. Since then, the firm also frequently participated in the project for Invalidation/FTO analysis and the Patent Landscaping for various domestic electrical or mechanical industries.
From 2009, both inbound and outbound IP related-matters has been experienced in various fields of technology. During these days, analytic and consulting services of IP matters are largely provided to international clients so as to serve an end-to-end support throughout the entire IP lifecycle, based on the comprehensive knowledge on both technological and legal area.